2013-2014 is our 30th full field season at Punta Tombo. Our database continues to grow each year as we gather valuable data on penguins. Long-term studies are important because they can detect small changes that can't be detected by shorter studies, but that add up over a few decades. Long-term studies also cover a wider range of environmental variability than shorter studies, as well as new conditions, such as new fisheries and increased rainfall, in our rapidly-changing world. 30-year studies are rare and worth celebrating.
Silver Anniversary of the Penguin Sentinels Project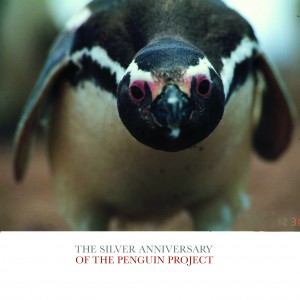 On April 04, 2009, the Penguin Sentinels Project celebrated the 25th year of Magellanic penguin research with a lab open house and an elegant party at the Burke museum. The celebration began inside the penguin lab where guests, students, researchers and professors gathered around posters, slideshows, demos, snacks, and champagne. After the open house, people migrated to the Burke museum for food, drinks, and conversation. Check out some photos, posters and 25 years of data presented at the event.