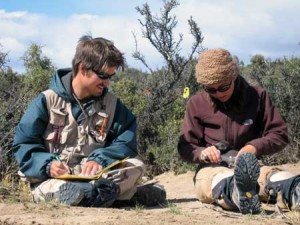 Thank you for your interest in volunteering with the Penguin Sentinels. We understand the overwhelming urge to work with penguins and support conservation work!
Unfortunately, due to project constraints, we have very few openings for short-term volunteers. We do send two or three full-season volunteers down to Argentina every year. These are typically University of Washington graduate students who have taken classes with Prof. Boersma and are able to spend 6 full months at Punta Tombo, September-February. The process for selecting full-season volunteers is involved and begins several months in advance.
Infrequently, short-term volunteer opportunities come up for special occasions. For example, in 2004, dozens of volunteers helped us conduct a colony-wide census. If you would like to be notified of any such opportunities in the future, please contact us at penguin_update@u.washington.edu.
If you feel you have special qualifications you can contribute, or if you have any further questions, please e-mail us.
We are also able to take Argentine volunteers throughout the season, especially those currently living in the Chubut Province. If you are an Argentine citizen interested in volunteering, please contact us at penguin_update@u.washington.edu.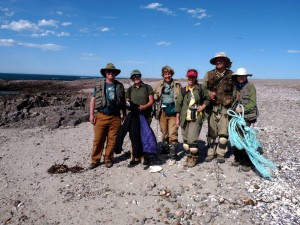 We are very fortunate to have access to the Punta Tombo reserve, an amazing natural resource. Both the Argentina government and the private land owners have been open to scientific study. Because the work we do is limited to a handful of researchers, the most significant way to help is to educate yourself on penguins, stay informed of conservation issues, and, if possible, donate to the project. Since 1987 the Magellanic Penguin population at Punta Tombo has declined by 23%. For more than two decades, the Penguin Sentinels have painstakingly collected detailed data not simply to document the penguin population decline (although that is critical), but to develop science-based solutions to ensure the peaceful coexistence between penguins and humans. Research requires funding, and much of this data collection was possible because of generous support from individuals.